You're ready to take a great leap forward with mobile. But putting tablets in people's hands isn't a guarantee of success. Every screen has to be clear and every function has to work seamlessly within your requirements and workflow.
That's why we've designed EZMaxMobile around the way people actually work, and why we've made it simple to reconfigure your interface—making every screen your own. Our goal is to help even the least technical person on your team become a Maximo expert.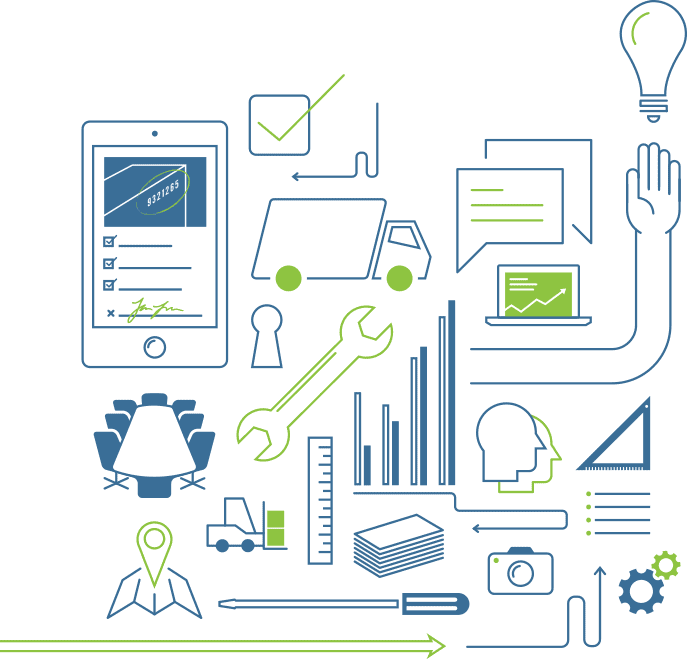 We look at business processes first.
Paperless inspections, real-time communications, electronic signatures, and all the capabilities built into EZMaxMobile™ were developed in response to actual client needs. Our solutions are effective because we take the time to truly understand the smallest details of the complex business processes we are addressing.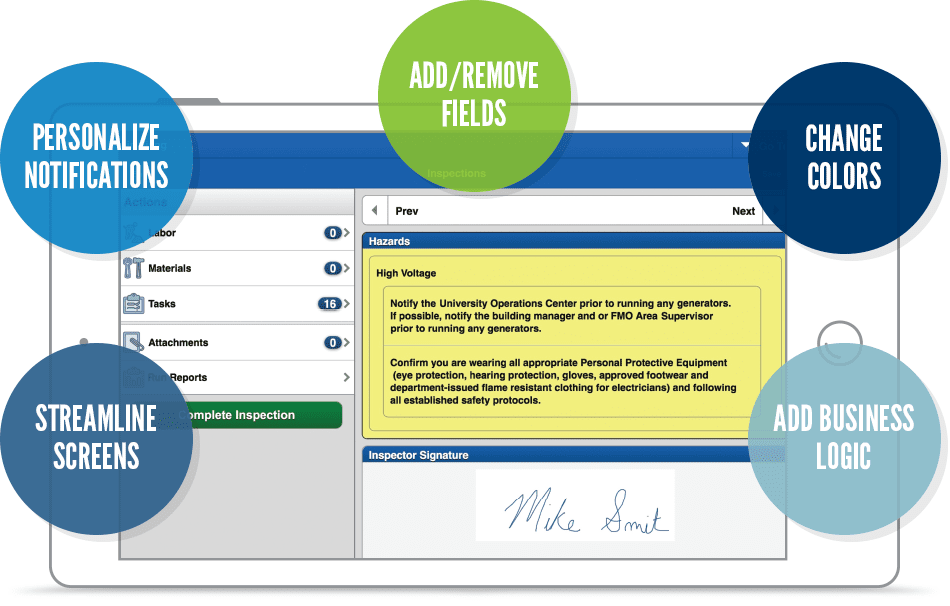 We keep it simple.
With EZMaxMobile all the complexity is behind the screens where it belongs. Plug and play installation, intuitive interfaces, bold graphics, and clear functionality allow everyone on your team to tap the full potential of Maximo. What does all this simplicity add up to? The most sophisticated approach available today.
Make it your own.
EZMaxMobile is ready to go right out of the box, and it is the only fully functional (Maximo mobile solution) that can be installed on your server in under 30 minutes. It is also highly flexible so you can easily configure your screens to conform to your specific processes, workflows, and requirements.
Our deep experience is built into every feature of EZMaxMobile.
We've been implementing, customizing, and supporting IBM® Maximo® since 2003. We know what has worked for our clients, and we've built that knowledge into the core of EZMaxMobile and every InterPro solution.