InterPro is the only company offering a suite of Maximo mobile apps built exclusively for IBM Maximo — using native Maximo rules, permissions, and datastores — eliminating double updates, data lags, and synchronization failures. EZMaxMobile expands upon native Maximo capabilities to mirror the way people actually work — with intuitive interfaces, bold graphics, and rich functionality.
EZMaxMobile is the mobile Maximo solution people switch to when they're frustrated with synchronization failures, slow data transfers, lack of flexibility, conflicting business rules and permissions, or the need to update their app whenever they make a change to Maximo.
It's the solution that's never had a failed implementation.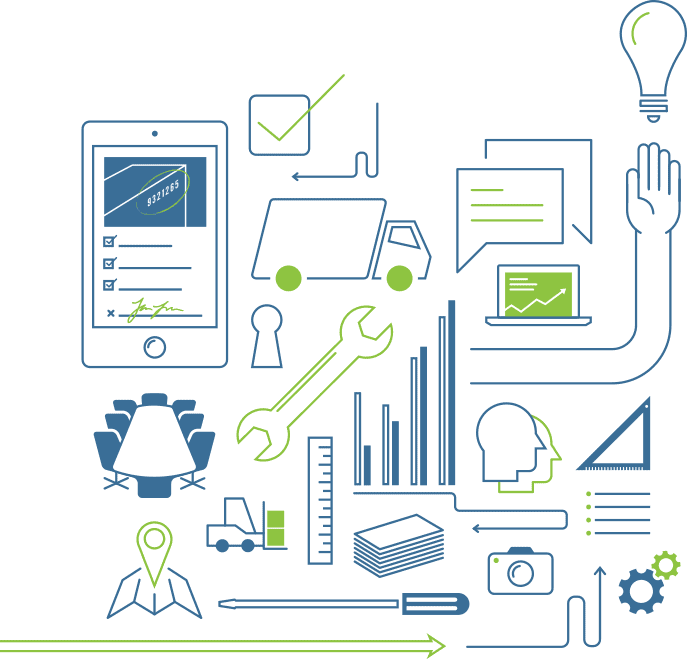 Make it your own.
EZMaxMobile is ready to go right out of the box, and is the only fully functional Maximo mobile solution that can be installed on your server in under 30 minutes. It is also highly flexible so you can easily configure the 25+ delivered processes to conform to your specific workflows, business practices and requirements.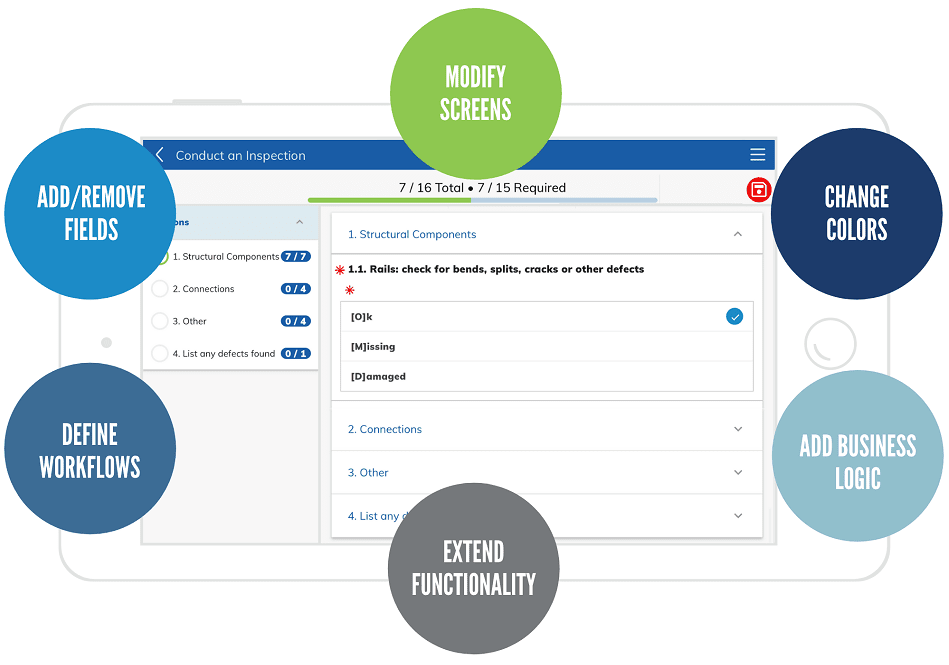 Make it EZ with Guided Actions
With EZMaxMobile, all the complexity is where it belongs: in Maximo. With EZMaxMobile's Guided Actions, you can define step-by-step instructions for your technicians. Next actions are determined by prior responses, so they're always prompted to take the right next step. When additional data needs to be captured, or a specific test needs be run, screens dynamically change to reflect those requirements. If more guidance is required, provide work aids such a schematics, blueprints and how-to videos. What does all this simplicity add up to? Higher first fix rates, improved asset availability, and better data capture.
Make it EZ with Maximo Workflows
Most Maximo shops have developed and honed numerous workflows within Maximo. Unlike other mobile solutions that use the Maximo Integration Framework (MIF) to integrate with Maximo, EZMaxMobile instead integrates with the Maximo Business Objects (MBO) -- eliminating the need to replicate user rights and permissions for mobile use, and enabling the use of existing workflows directly from the mobile app. Any changes made in Maximo are instantly reflected in EZMaxMobile, eliminating the need for double updates, assuring access compliance, and enabling common business processes, business rules and workflows across the entire Maximo community.
Our deep experience is built into every feature of EZMaxMobile.
We've been implementing, customizing, and supporting IBM® Maximo® since 2003. We know what has worked for our clients, and we've built that knowledge into the core of EZMaxMobile and every InterPro solution.