InterPro Solutions developed Availability Calendar for EZMaxMobile when our client needed a quick and easy way to schedule work based on availability.
With Availability Calendar, you can:
Plan and schedule work accurately and quickly.
Develop a transparent schedule for all technicians.
Better communicate assigned work by using push notifications.
Save time, for both administrators and technicians.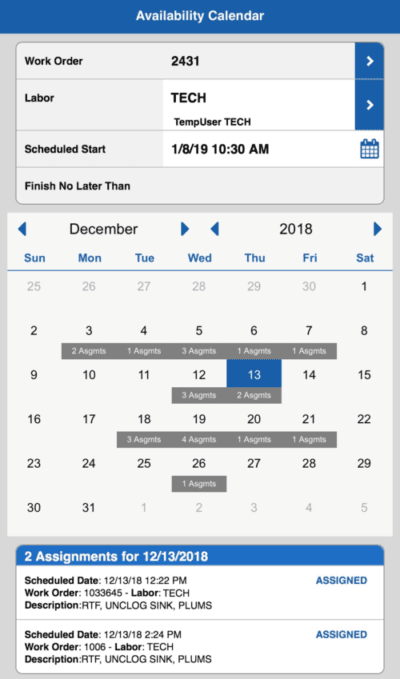 When a technician logs into EZMaxMobile, they see assigned and unassigned work in their start center. The Availability Calendar allows a technician to view their daily workload and schedule work for themselves or another technician based on that insight.
If you want to learn more about Availability Calendar or EZMaxMobile, contact InterPro Solutions by email at ksibilia@interprosoft.com or phone at 781.213.1166.