Asia

Lexco is a professional Facility Management and Enterprise Asset Management Consultancy company specializing in FM Consultancy, MAXIMO Consulting and Education. They have EZMaxMobile expertise with clients in Hong Kong.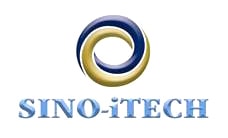 Established in 2002, Sino-iTech has been at the forefront of providing asset maintenance solutions and services to customers in Asia Pacific. Their key industries include hospitality and gaming, mining and utilities, however, their success is only achieved with the alignment of valued business partners with top of the line solutions for day to day problems.
Australia
Clarita Solutions is our exclusive premiere business partner in Australia and authorized distributor and implementer. Clarita brings technical and process maturity to the task of identifying and implementing best asset management practice at the strategic and operational level. As a business partner, they offer a unique blend of insight, skills and technical expertise.
Middle East

Prozone is our exclusive business partner in the Middle East. Prozone is a software development company which offers development and implementation of information technologies. With personnel coming from various backgrounds in this field, the company provides a range of business solutions based on client/server technology and multi-layer architecture.
United States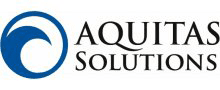 Aquitas Solutions is a leading provider of Enterprise Asset Management (EAM) and IoT solutions that optimize asset intensive industries. The Company prides itself on working strategically and collaboratively with the top globally recognized EAM and IoT platform solution providers to heighten business value and bring bottom-line benefits to their clients.

The Cohesive Companies, a digital integrator, is committed to supporting owner operators and their AEC partners in their going digital journey via Digital Twins. They are a company of consultants driven to deliver great outcomes for our clients – regardless of the technology path they have chosen. They work with your organization to enhance your infrastructure's health, sustainability, and performance.

GenesisSolutions is the Asset Performance Optimization service line of ABS Group, a leading global provider of technical advisory, risk management and certification services. For over two decades, GenesisSolutions has been a global leader as a fully integrated Enterprise Asset Management (EAM) services and solutions provider . Our extensive team of EAM professionals has created Asset Reliability, IBM Maximo, Infor EAM programs and solutions for our customers. Today, we are one of the largest, most capable EAM service providers with a portfolio of hundreds of success stories across the globe.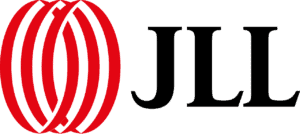 JLL is a world leader in real estate services, powered by an entrepreneurial spirit. They buy, build, occupy and invest in a variety of assets including industrial, commercial, retail, residential and hotel real estate. From tech startups to global firms, their clients span industries including banking, energy, healthcare, law, life sciences, manufacturing and technology.

Ontracks is a leading implementer of IBM Maximo in North America. They focus on delivering enterprise implementations and helping clients realize tangible and sustainable operational improvements. They are an IBM Premier Business Partner and an implementer of InterPro's EZMaxMobile solution.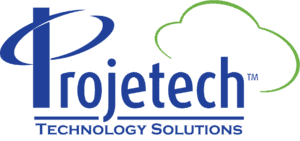 Projetech, a Gold IBM Business Partner, offers IBM Maximo: the global standard in software for Enterprise Asset Management and maintenance. Projetech is the #1 provider of Maximo as a Service (MaaS) in the world. Their software as a Service (SaaS) solution provides customers with a secure, dedicated, and supported Maximo application via the cloud. Projetech takes threats to the availability, integrity, and confidentiality of its clients' information seriously. As such, Projetech is an ISO/IEC 27001:2013 certified provider whose Information Security Management System (ISMS) has received third-party accreditation from the International Standards Organization.
Total Resource Management (TRM) is a cloud focused leader in innovative Advanced Asset Management solutions, such as its flagship offering Maximo AAM. TRM specializes in improving asset and operational performance by delivering strategic enterprise asset management services, EAM cloud services, and tailored software solutions. As an IBM Gold Business Partner, TRM has been using its Maximo expertise to innovate in the EAM space since 1993 from its headquarters in Alexandria, VA. www.trmnet.com