Now you can easily create reports right on your desktop or mobile device. Extract up-to-the-minute Maximo data on work orders, inspections, scheduling, inventory management, purchasing, cost analysis, or ROI. With EZMaxInsight, you'll always be the one with the answers, no matter how tough the question or last-minute request.
No more waiting hours or even days for a report specialist. Anyone on your team can produce a report that delivers the information you need when you need it.
Reports are graphic, easy to read, and allow you to drill down on topline data. Because you can extract information directly from Maximo, you are always delivering the most current picture of your organization.
Your dashboard displays all your reports. You can export them to an Excel file or embed them in other documents. And there's no app to download to get started with EZMaxInsight.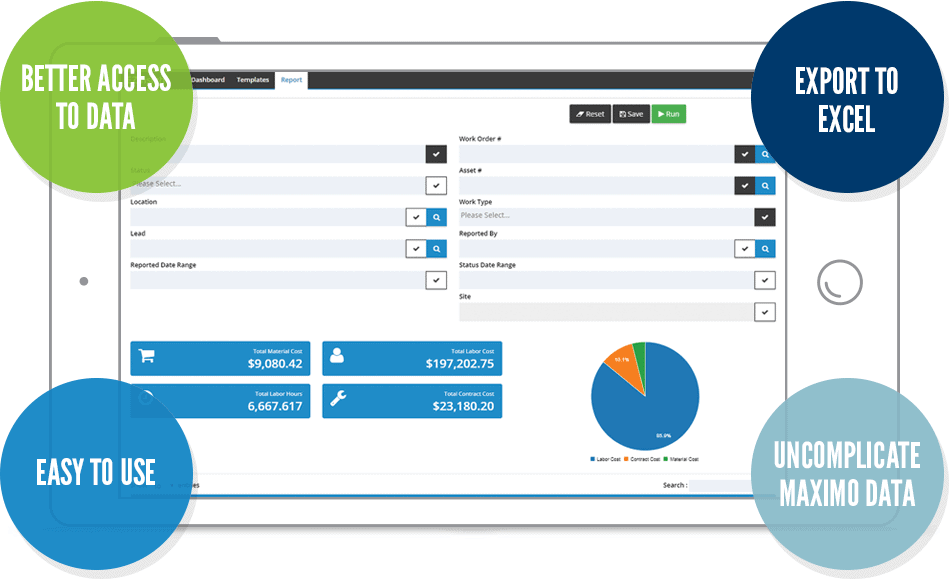 See how you can easily create Maximo Reports