In Maximo 4.1.1, you could enter a new asset with an auto number by default.  In Maximo 7,  with the default configuration, you aren't able to generate an auto number when inserting new assets.  The functionality is there for you to use an auto key scheme, you just have to enable it.
First, you can check the Organization level for all the autokey values.  Go to the Organizations module and select your org, then Select Action -> Autonumber Setup -> Organization Level.  You will see a dialog like this: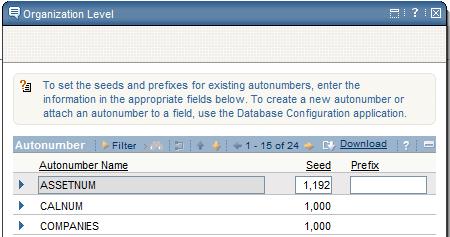 You can set the seed values here and prefix values if you want.  As you can see, the assetnum autokey is already there and ready to use.
So to enable the autokey for an asset, all we need to do is change some configuration settings.  Go to Database Configuration module and find the Asset object.  Click on the attribute tab and find the ASSETNUM field.  Expand it.  If you look for the field "Autonumber", you will see that it is already populated with the right autokey.  Now we just need it so that this field uses that autokey by setting the default value.  So enter &AUTOKEY& for the "Default Value" field like so:

Save your changes.  Now you just need to enable Admin Mode and apply your configuration changes.  Now you should be able to enter a new asset with an auto number!