Overview:
Babson College is a private college located in Wellesley, Massachusetts. Babson offers all undergraduates a Bachelor of Science degree in business management while the F. W. Olin Graduate School of Business at Babson College offers MBA degrees.
In 2010, Bloomberg BusinessWeek ranked Babson's undergraduate program #17 overall in the country, as well as giving Babson the second-most, tied with Cornell University, top-10 specialty rankings among leading undergraduate business programs. In addition, Babson's MBA program has been ranked #1 in Entrepreneurship for 17 consecutive years by U.S. News & World Report.
Project Background:
Babson College invests a significant amount of financial resources and workforce time into the upkeep of the campus grounds, modern athletic facilities, and the operation and maintenance of more than 70 facilities that are used for academics, administration and housing. In an effort to lower cost, increase work productivity and improve customer service Babson College initiated the search for a mobile solution that would help them meet their targeted goals.
Babson College sought out a mobile solution that worked seamlessly with their Maximo 6x environment, eliminated paper work orders, captured work performed data in real time, increased their labor force efficiency, and provided the capability on a real-time basis to automatically communicate new work requests to staff in the field.
After a thorough evaluation of several mobile solutions currently available for Maximo, Babson College chose InterPro Solutions' EZMaxMobile product. Babson's facilities management team was impressed with EZMaxMobile's friendly user interface, real time capabilities, flexibility and its ability to operate on all major smart devices such as, Apple (iPod, iPhone, and iPad), Android, Blackberry and Windows 7 mobile.

Implementation
Babson's facilities management team came to the conclusion that by implementing EZMaxMobile they could meet their business objectives yet keep their initial investment costs associated with new hardware and software low, including any costs associated with training the facilities workforce. In addition to lowering costs and giving them the ability to secure and display information in real-time, Babson also realized that EZMaxMobile would increase the speed of allocating their work, improve the accuracy of their information, and simplify their operations review process. For Babson College, meeting these business objectives was critical to the success of their mobile/wireless operational initiative.
After a smooth and fast implementation of InterPro's EZMaxMobile product, Babson staff quickly eliminated a significant amount of paper work orders, began capturing work performed data in real-time, and increased the work efficiency of their labor force. Babson staff also utilized EZMaxMobile's capability to integrate with Maximo's work flow module and automatically send work orders to staff in the field on a real time basis.
As Jeff Dean of Babson College stated, "EZMaxMobile had a powerful impact on our workforce's labor utilization rate. We found that 21% of our workforce's total work completed was previously going unrecorded. We knew the work force was doing their job yet we didn't have an accurate record of work performed because tracking their work time with the old paper process was too cumbersome, inefficient and inaccurate. Now that they can record hours and information in real-time utilizing a user-friendly smart device such as an iPad, we can easily capture and record all the work being performed. By using EZMaxMobile we discovered that what we had labeled as "unproductive time" actually included a significant number of hours related to work that was actually performed."
With EZMaxMobile, Babson College was able to reduce administrative costs, eliminate costly data entry mistakes associated with a paper supported process, and most surprisingly to them, introducing smart devices and mobile technology to the work force improved overall employee morale. As Jeff Dean stated, "Prior to introducing mobile technology, we were concerned with our workforce's readiness and desire to adapt and embrace the utilization of InterPro's EZMaxMobile product. However, what we found is that they not only embraced the technology, but by providing smart devices such as an iPad, the work force staff took on a greater share of the responsibility to initiate, complete and accurately record work activity."
Performance Results
Babson College facilities management team considers the implementation of EZMaxMobile a phenomenal success and in the near future plans to expand the use of EZMaxMobile to support the collection of meter readings, track dorm room inspections and manage scheduled maintenance activities such as PM work orders. Some of the benefits Babson College has realized from implementing InterPro's EZMaxMobile product are as follows:
A 33% reduction in administrative costs.
Simplification of their quarterly operations review process resulting in a significant reduction in the amount of time to gather, analyze and document work perform data.
A 20% increase in the total number of work orders completed per month (this work was previously recorded as unproductive time).
A labor utilization rate increase of 25% because of the elimination of the need for staff to return to the work control center to pick up and return work orders.
Elimination of costly data entry mistakes while increasing the accuracy and detail of the information captured.
The ability to allocate work much faster and more accurately with EZMaxMobile's real-time capabilities.
Improved employee morale.
EZMaxMobile RESULTS
InterPro's EZMaxMobile Solution delivers the following results:
Eliminate Costly Mistakes
Allocate Work Quickly & Easily
Reduce Administrative Overhead
Increase Labor Utilization Rates
Prioritize Work Faster & More Effectively
Enhance the Accuracy of Information
Respond Instantly with Real-Time Feedback
Simplify Work Processes
Reduce Paper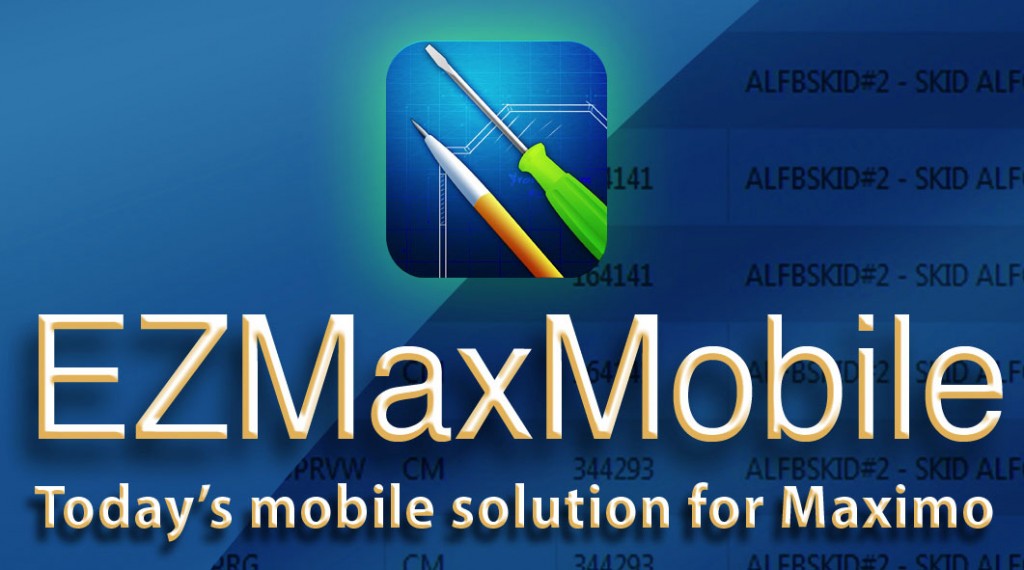 InterPro Solutions, LLC
301 North Ave
Wakefield, MA 01880 USA
781-213-1166
https://www.interprosoft.com
http://www.ezmaxmobile.com
http://www.maximotimes.com