Turning your Maximo mobile Investment into a True Powerhouse
To produce the most powerful results requires a stable platform, only the EZMax Product Suite provides the full cycle of best in class Maximo mobile solutions. Optimizing the complete work cycle from Requests – to – Scheduling – to – Performance – to – Reporting requires rock solid reliability as well as the flexibility to continuously adapt to your organization's unique and changing needs.
The EZMax product synergy delivers these results by leveraging and dramatically extending your existing Maximo investment, allowing your organization to run at optimum efficiency by providing "real-time access to the information most needed … to those who need it most."
Following all of the Maximo business rules, our products knit together the critical needs of customers, operations, and management with a set of tools each purpose built and seamlessly integrated to form the most reliable, flexible, and powerful platform in the Maximo mobile space.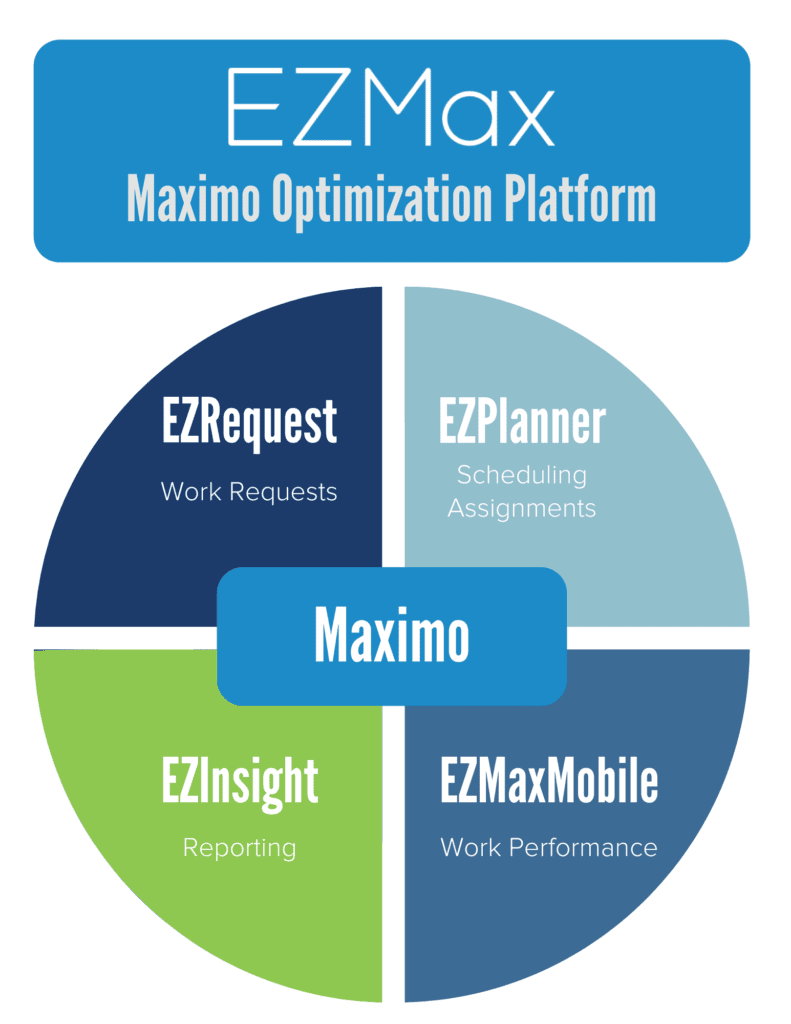 Customers should never find it hard to request services or reserve space, and with EZRequest, it's never been easier.  Deployment includes an online Work Request Portal tailored to the needs of your non-Maximo user audience with the power to route and update work statuses in real time. Continuous data flows can include expected response times, approval processes, related work restrictions, or other customer-specific assignment details.
Streamline the entire process of determining worker availability, scheduling jobs, planning materials, prioritizing work assignments, forecasting work, as well as notifying or updating customers and crews. By bringing together all critical information, EZPlanner amplifies the value of your supervisors and work planners with a tool that enables them to quickly align resources and make critical decisions around job order prioritization for individuals as well as teams. Our multi-focal calendar view immediately identifies overlapping assignments, available time blocks, and alternative crew members for last minute changes, or for work loading out months or even years in advance. All of the critical elements included in one intuitive screen: crew availability, craft and qualifications, assignment details and due dates. EZPlanner takes the difficulty out of work order management and makes effective work planning easier than ever.
Reporting is typically the number one request of management, and for good reason! Reliable and timely data is the lifeblood of every management team. But it's not just management, operations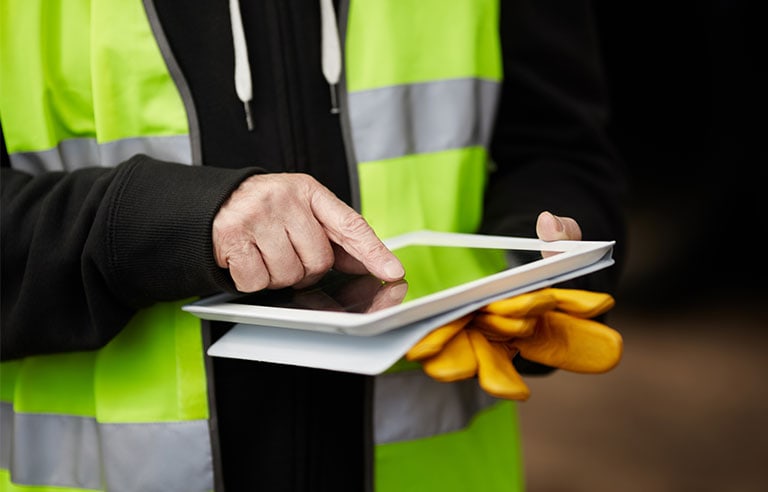 centers, work groups, and public displays all rely on timely data presented in clear and digestible formats. Whether it's work orders, response times, inventory levels, or cost information, mining your high value Maximo data no longer requires specialized training or skills. Using powerful and intuitive query screens as well as custom dashboards, EZInsight presents the inter-related Maximo data in ways that cut through the noise to present the real story.
As the first and only mobile application specifically designed for Maximo, EZMaxMobile fully leverages the underlying IBM software architecture, leaving none of the Maximo power or functionality behind. The result, EZMaxMobile follows all of the Maximo business rules — including all authorizations and security profiles — with no separate setup or maintenance for mobile functionality. With out-of-the-box set up in as little as 15 minutes, the leap to paperless, real-time, mobility has never been easier.
And when connectivity options require working offline, our patented auto-synchronization technology ensures user availability to data and functions that is unmatched in the industry. Download or upload thousands of records in just seconds, with no fear of disruption from single transaction failures. EZMaxMobile is device agnostic with automatic form factor adjustment that works on every platform, including iOS, Android, and Windows 10 devices.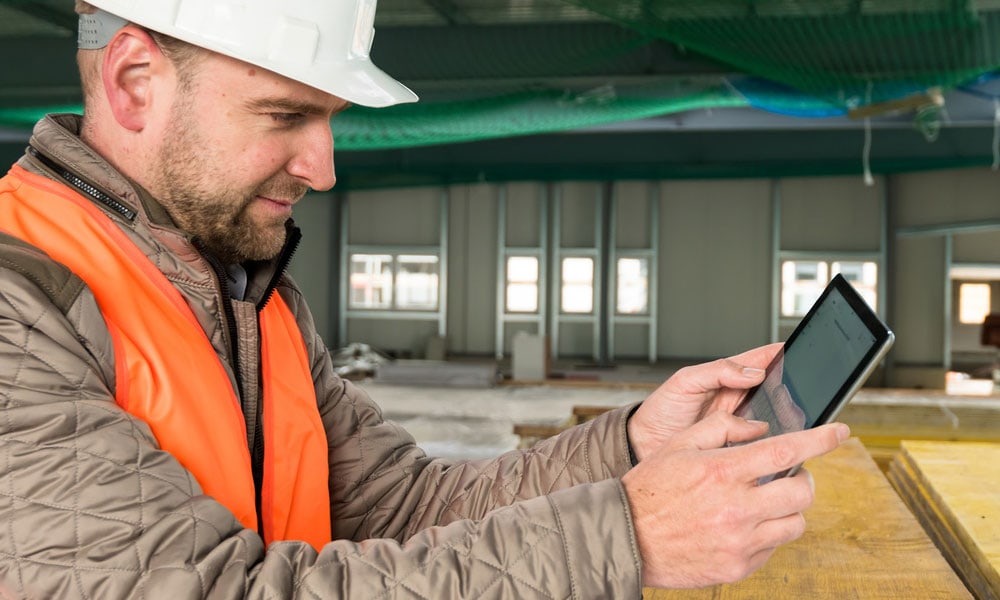 Using a single application strategy, rather than a series of use specific modules, training is dramatically simplified and user adoption immediate. The intuitive UI can be fully configured to meet your organizations use cases, with no limits on access to your Maximo data. Using our fully integrated map views, organizations can further optimize the power of mobile inspections, operator rounds, safety protocols, and work order management.
Our industry leading Maximo expertise enables development of mobile specific business logic that dramatically extends the use and power of your Maximo data. Things you never thought possible in Maximo can be enabled through the configuration of your EZMaxMobile deployment. With EZMaxMobile, your Maximo work management system is now as mobile as your workforce.
Only InterPro Solutions provides the full suite of end-to end Maximo mobile optimization products, making EZMax the premier platform for organizations looking to optimize investments and achieve next level success.