Christine Stanislawzyk has been with InterPro for almost 9 years and manages business operations for the company including office management responsibilities, annual support renewals, HR processes, and more.
1. What does your day-to-day work entail?
I start every day by reviewing my email for any requests or inquiries that come in from clients or staff so I can respond to them first thing. Other than that, my day-to-day changes quite a bit. Throughout each month, I handle our client renewals, reaching out to clients to let them know they're coming up on expiration. I'm also responsible for our invoicing, billing, receiving, and helping to onboard any new staff.
My day-to-day has me balancing a lot of different things and switching gears quite a bit; one minute I'll be in payables and the next I'm researching a health benefits question for an internal staff member. I really enjoy keeping busy and getting to manage lots of different tasks. The variety of responsibilities I handle daily keeps me challenged, interested, and constantly on my toes.
2. What is your favorite thing about your job?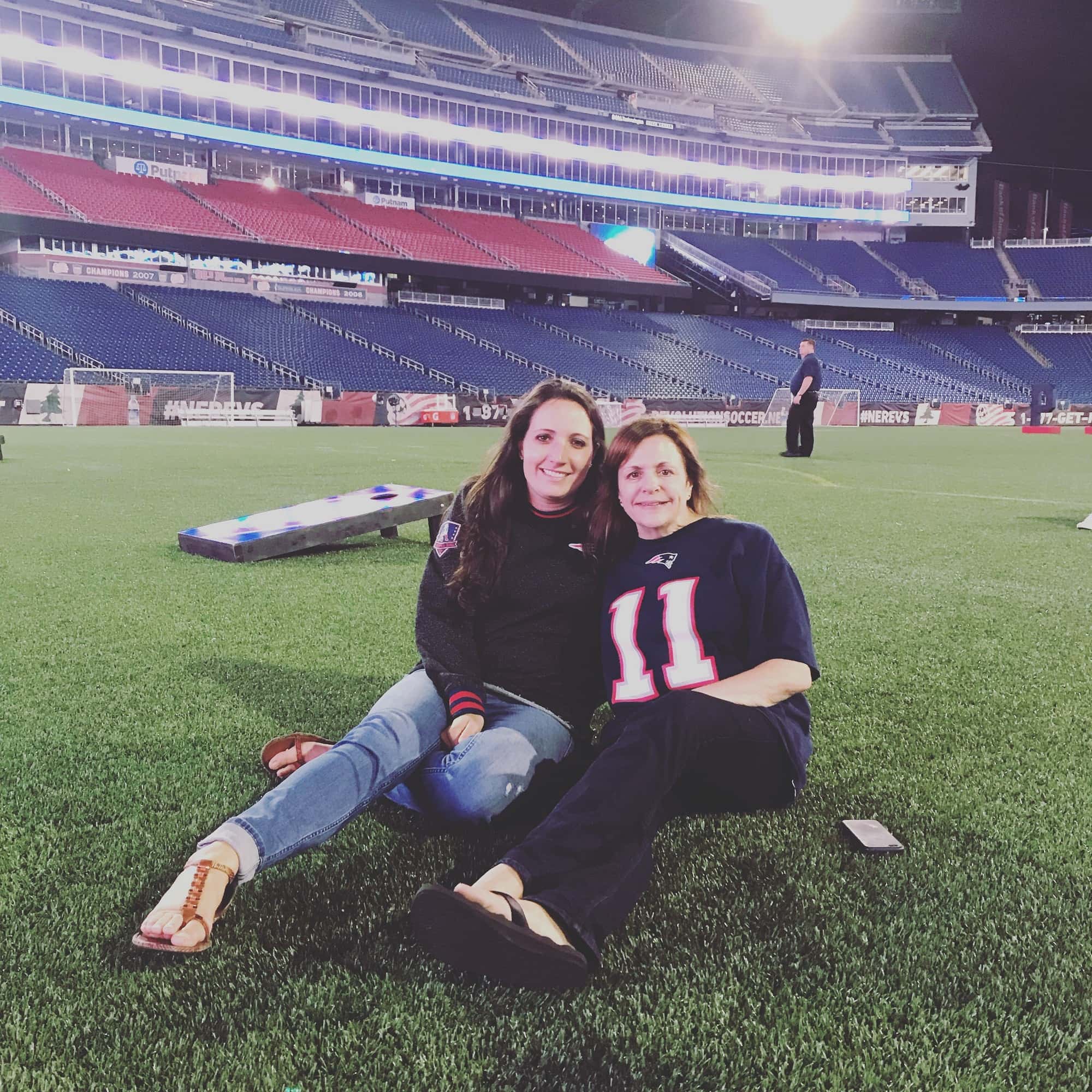 For me, managing the billing (both day-to-day and annual renewals) and keeping on top of everything can be challenging, but completing it and keeping everything on track is very satisfying. I've always been a numbers person and my work at InterPro has me working with numbers on a daily basis.
Of course, I also love the people I work with. A great part about what I do is that I interact with lots of different people throughout the company, even while remote. Even though we don't see each other face to face now, we still have great interactions during our weekly company meetings and social calls. You've got to have a great staff to love what you do.
3. What is the best thing about working at InterPro?
The bulk of my employment has been working for small companies and I really like that about InterPro. Working at a small, tight-knit company allows for great collaboration between everyone. When we are successful, everyone gets to celebrate because we're all responsible for a little piece of that success.
4. What have you learned while working from home?
I really struggled with the transition in the beginning because I'd never done any ongoing remote work before. I found that replicating my office workspace at home and removing personal items to limit distractions really helped me. After getting used to the change, I've learned that I can work from home successfully with the tools we have available at InterPro and with a great team behind me.
I've also learned that when you're home all day, there's a lot more work hours in the day if you let there be. My work days at home have definitely gotten longer but it's also given me more freedom and flexibility and less stress.
5. What is one of your proudest moments working at InterPro?
I was a very early InterPro employee; when I started, the team was developing software but other processes were not as well defined. I was responsible for getting the company organized from an administration standpoint which was quite challenging and rewarding once we got everything in place. This is something I'm very proud of.
6. What do you like to do outside of work?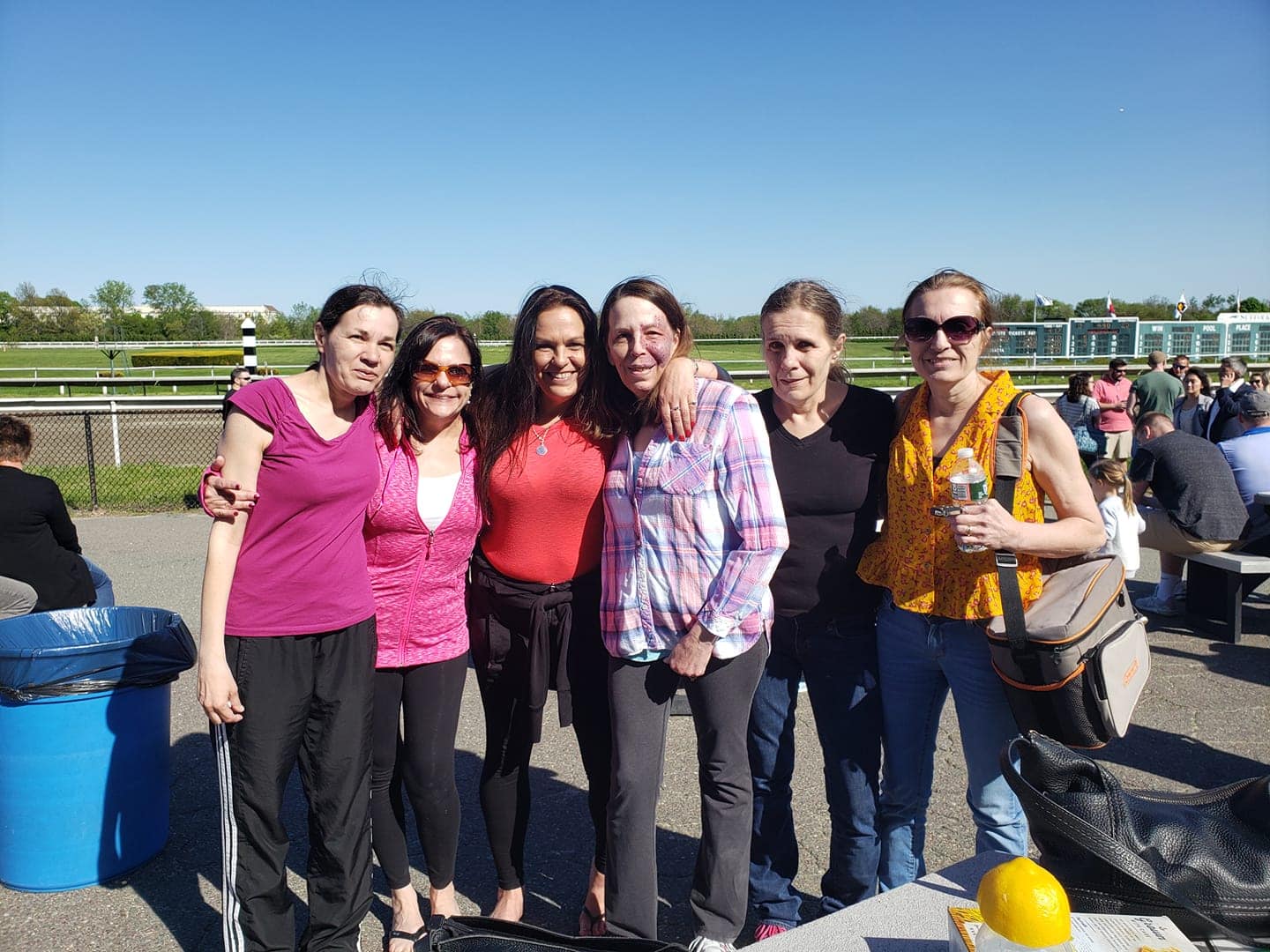 Outside of work, I am often spending time with my family. I have a really big family, I am one of 12 siblings, with 7 sisters and 4 brothers. I also have a few nieces, nephews, 2 great nephews and a great niece who I'm all close to and enjoy spending time with.
I am also a huge Patriots fan; I've been consistently watching their games and rooting them on for over 20 years, even before the dynasty began.
7. What's a fun fact about you that people might not know?
Most people who know me know that horse racing is a big passion of mine and was a huge part of my life. I worked in the horse racing industry as a groom, a racing official, and a PR Assistant in the press box before I started working in the software industry. Something people might not know is how I got into horse racing.
When I was young, about 8 or 9, my dad took me to a local horserace. He was playing a Perfecta (an Exacta today), where you pick the first and second finishers in the race. My dad told me to pick one horse and he'd pick the other and we won! After that, my father then brought me to the track every weekend. Later, my sister Donna started working for a trainer and when I was a little older, she introduced me to a few horsemen and got me a summer job walking horses. After that summer, I was completely in love with the horses and the sport!
8. What advice would you give to others at InterPro?
The best advice I can give is to be adaptable and open to change at all times. Change is constant and you always have to be open-minded, whether at work or in life in general. Being adaptable has allowed me to learn a lot and grow in the software industry.
Thanks Christine! Stay tuned for more Employee Highlight blogs throughout the year.