In today's digital age, a company cell phone policy is essential for any modern organization. Cell phone policies set rules and provide information to employees about personal and company cell phone use.
Company Cell Phone Policy vs Mobile Device Policy– What's the Difference?
Our team of experts developed a Mobile Device Use policy to assist facility managers in the process of switching from a paper-based work order system to a mobile system. This policy is different from company cell phone policies related to personal cell phone use or company issued phones. These cell phone policies typically focus on limiting and controlling device use, whereas the Mobile Device Use policy gives managers a set of guidelines to help their workforce adjust to using these devices as part of their daily job function.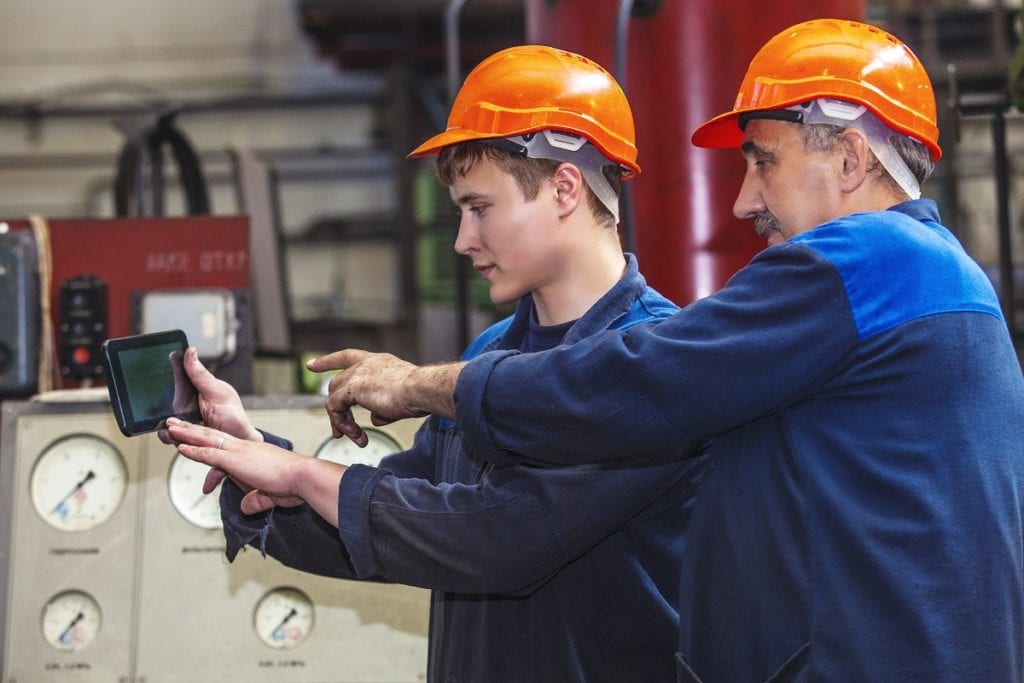 Here are some examples of differences between a company cell phone policy and a mobile device use policy.
A company cell phone policy usually focuses on trying to keep employees safe and efficient. It does this by listing clear rules about when employees can use their device, the types of content that is appropriate for work, password safety, and more.
A mobile device use policy is broader. It covers many of these same points, but also emphasizes how the device and work data interact, addresses potential privacy concerns, and deals with other mobile devices that are integral to on the job performance, like tablets.
Mobile devices such as smartphones and tablets help make people's jobs easier so facility managers should not have any hesitation to switch from paper to mobile. Managers often face challenges with mobile adoption among their staff, the Mobile Device Use policy sets expectations for your workforce about how devices can be used and answers common questions.
Benefits of a Mobile Device Use Policy
Distributing a Mobile Device Use policy to your staff can help clarify what is expected of your technicians, including individual responsibilities and restrictions on use. A Mobile Device Use policy is a great starting point to dispel rumors, fears, or myths about how your organization intends to use these devices with regard to the growing question of personal privacy.
Download the Mobile Device Use Policy eBook to learn how to craft your organization's perfect policy. This PDF includes a sample template to help your company get a big head start in crafting your own policy right away.
Learn more about our Maximo mobile solutions here or contact us.