Australia
Clarita Solutions is our exclusive premiere business partner in Australia and authorized distributor and implementer. Clarita brings technical and process maturity to the task of identifying and implementing best asset management practice at the strategic and operational level. As a business partner, they offer a unique blend of insight, skills and technical expertise.
China

Lexco is a professional Facility Management and Enterprise Asset Management Consultancy company specializing in FM Consultancy, MAXIMO Consulting and Education. They have EZMaxMobile expertise with clients in Hong Kong.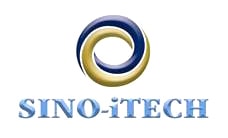 Established in 2002, Sino-iTech has been at the forefront of providing asset maintenance solutions and services to customers in Asia Pacific. Their key industries include hospitality and gaming, mining and utilities, however, their success is only achieved with the alignment of valued business partners with top of the line solutions for day to day problems.
Europe

Sigma IT & Management is the largest independent consultant for maintenance and operations systems (Enterprise Asset Management – EAM) in the Nordic countries (Sweden, Finland, Norway and Denmark). They have been working with Maximo since 1995 and are a key partner to the largest Maximo customers in the region.
Middle East

Prozone is our exclusive business partner in the Middle East. Prozone is a software development company which offers development and implementation of information technologies. With personnel coming from various backgrounds in this field, the company provides a range of business solutions based on client/server technology and multi-layer architecture.
United States

Ontracks is a leading implementer of IBM Maximo in North America. They focus on delivering enterprise implementations and helping clients realize tangible and sustainable operational improvements. They are an IBM Premier Business Partner and an implementer of InterPro's EZMaxMobile solution.

ValuD leverages deep asset management and Maximo technical knowledge to offer a full range of consulting and technical services. They bring a laser focus to industries like Life Sciences, Nuclear Power, Oil and Gas, Transportation, Utilities and Government to deliver efficient and cost effective solutions.